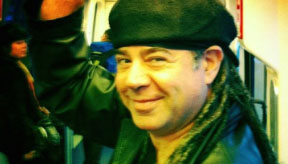 Mitch is a creative producer/director, broadcast editor and a multi-camera expert with 30 years experience in entertainment production. He has edited documentaries (Pavarotti and The Newport Jazz Festival), comedy (Guy Code, Wild 'N Out), sizzles reels (Tommy Hilfiger, P Diddy, Pepsi), talk shows (The Chew, Rachael Ray and The Wendy Williams Show) & concert films (Paul McCartney, Aerosmith, Kid Rock). Mitch has directed and shot 100's of live special events for Planet Hollywood, Universal Studios, Hard Rock Cafe and Disney.
Mitch is the owner of Category Five Studios in New York City. He also works on loan-out for broadcast and cable networks (MTV, Discovery, ABC, History) and the biggest brands in fashion, music, sports and entertainment.
He has been a keynote speaker at the NAB- National Association of Broadcasting conference, an editing instructor for The Motion Picture Editors Guild and a contract trainer for NewTek's TriCaster and the presenter of "Stream Camp" a national touring live stream multicamera workshop. He is also the hosts the special webcast "Cutting It Close" a technolgy talk show.
His book, Mastering Multicamera Techniques: From Pre-production to Editing and Deliverables (Focal Press) has been published in English, Portuguese and Russian. It is also available as a Kindle e-book on Amazon.com
Mitch Jacobson's Blog:
Cutting it Close
By: Mitch Jacobson, Category Five Studios | NYC The geek in me feels like a groupie today except I'm not backstage at a rock concert.  I'm at the historic DuArt Film Lab Building in New [...]