Switching and editing live television programs is the most exciting part of the TV business for me. Lately, I've noticed a lot more calls for live editing-while-recording gigs, possibly due to the technology becoming more affordable and easier to use.
For this years' Academy Awards telecast, I was contracted to capture the live Oscars ceremony plus the red carpet shows on E! Entertainment Television and ABC to edit-while-record short packages to post to social media throughout the night. The goal was to be first with blog posts, tweets and Instagram videos so our media could be shared with the possibility of going viral if any big moments occurred.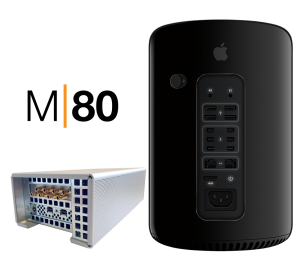 To accomplish this, I used a small but powerful portable system for use on location. At the heart of the system was Softron's Movie Recorder 3, a fully integrated software package for capturing up to 8 streams in real time and processing the files to edit-while-recording.
It comes packaged as the M|80 with Deltacast's mini thunderbolt card for 8 SDI streams but it also works with most capture cards such as Blackmagic designs' UltraStudio 4K or AJA's Io 4k.
I used Time Warner Cable boxes to grab the network feeds and after descrambling ABC, I was able to capture directly to my MacPro workstation (The Tube -Late 2013). I also networked a laptop to have a second edit system to double team the tasks at hand.
Now comes the fun part. Movie Recorder 3 can record the (multiple) video feeds to your hard drive or SAN plus it makes the live "growing" files available to any NLE that accepts growing media files. Avid, FCPX will work but for this project, I used Premiere Pro CC. It can see the files on your drive so you can import them directly into your project- just like any file you would use to edit.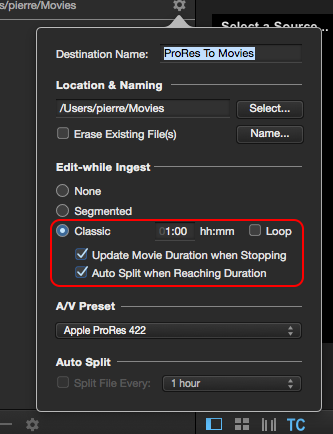 Think of the growing media file as an empty QuickTime "box" that you can fill with frames.
The NLE system lets you grab the "box" of frames and edit whatever frames are in it then, as more frames accumulate inside the "box", your NLE refreshes the file so you can continue editing while simultaneously record as the live show continues.
You can even grab multiple files such as several camera angles and edit-while-recording multicam!
Premiere Pro only needs a couple preferences to be set, then, it's editing business as usual.
In Adobe Premiere, you still need to make sure that the "Write XMP ID Files on Import" is disabled, but additionally, there is a preference about "Growing Files".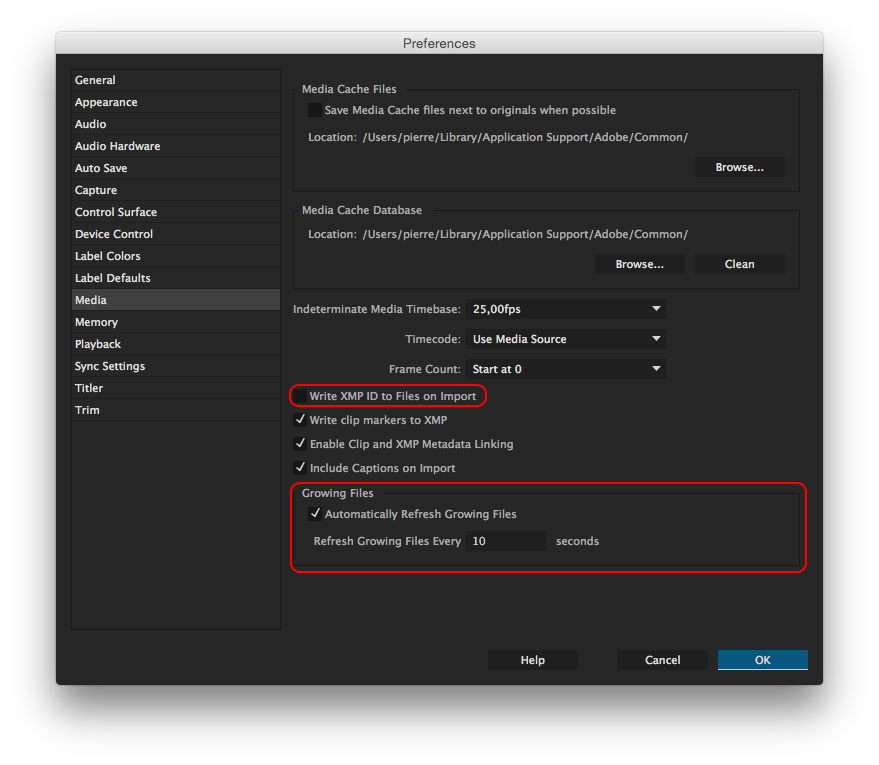 Make sure that the "Automatically Refresh Growing Files" option is enabled if you are working with self-contained movies.
FOR A DETAILED LOOK AT THE ADOBE GROWING MEDIA SETUP CLICK HERE